History of Robot Development
Marketing Robot Development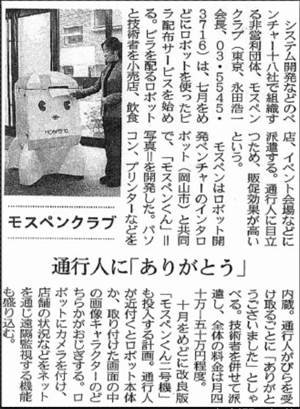 April 7, 2003 is the birthday of the late Osamu Tezuka's comic "Astro Boy"!
About 18 IT companies will jointly develop robots for the anniversary.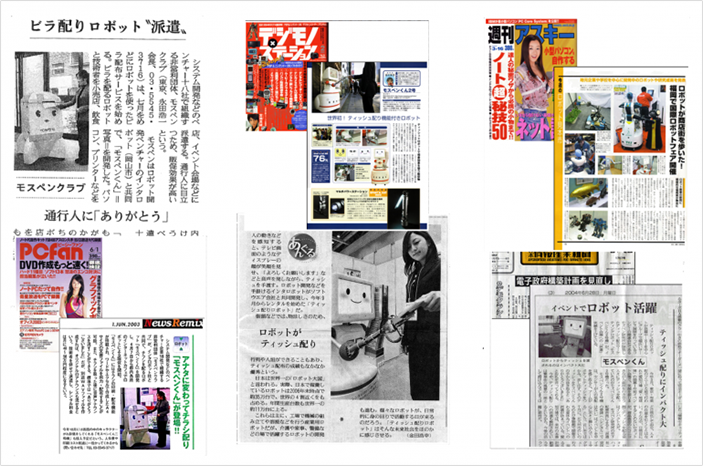 April 7, 2003 Robot Birth
Engineers with various skills gathered, and after a day and night effort, a robot was born.
The robot is named "Mospeng-kun".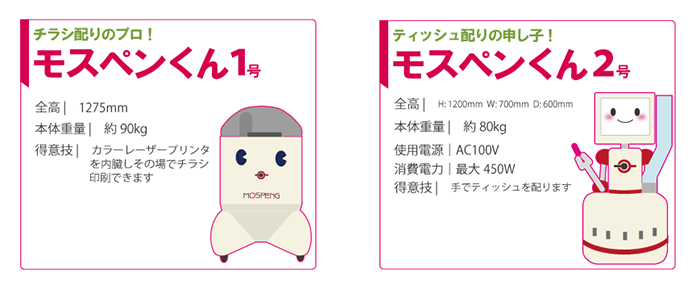 After that, Improvements continued…
Announced marketing robot Mospeng-kun 2 for various sales promotion activities. -Soon Mospeng's development team came to be called the Mospeng Institute.
Mospeng-kun No. 2 was the first robot dispatch in the world, and was especially popular with sales promotions and dealers. Handing out leaflets and tissues, collecting questionnaires, and conducting traffic volume surveys! Now he has finished his role and entered the Japanese robot museum.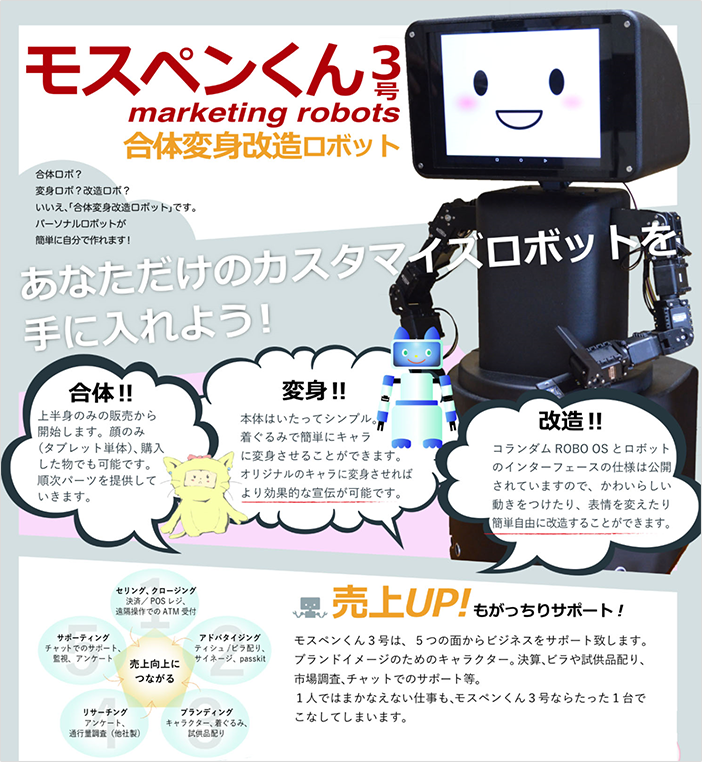 Mospeng continues to improve…
From 2006, the development of Unit 3 will continue at VASDAQ Robotics (currently Mospeng Research Institute). In order to continue creating cutting-edge robots in the future …
Mospeng-kun No.3 is a marketing robot that combines and transforms!
We will continue to develop various robots.
History of Wearable product development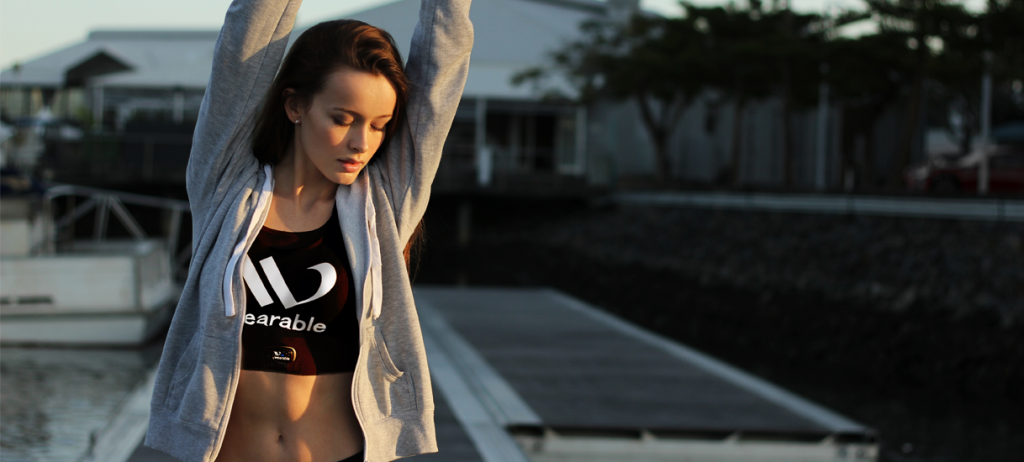 2016
Established company and established a shop in Rakuten, Ichiba.
2018
Development of Sports tank with heart rate sensor.
Began sales of wearable's first original product, sports tank with heart rate sensor.