Support Business Content
Mospeng Institute supports robot business and wearable business
1. Marketing Robot Development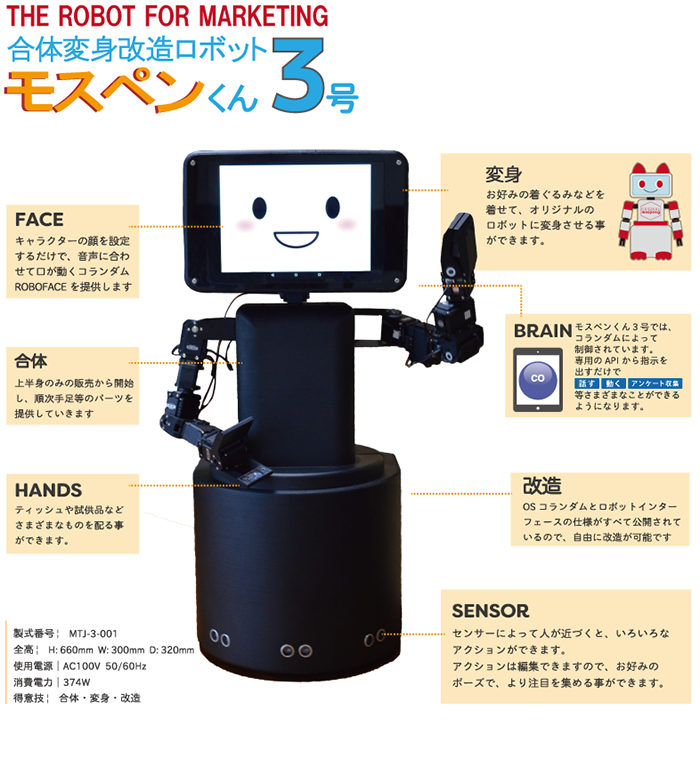 This service designs and develops custom-made robots that customers want.
We will support maintenance and maintenance after installation.
In addition, we can provide new services using our marketing robot "Mospeng-kun".
Marketing Robot Mospeng No. 3 supports business from five aspects.
Character for brand image.
Settlement, distribution of bills and free samples, market research, chat support, etc.
With Mospeng-kun No. 3, you can do tasks that can't be done alone.
2. Robot OS & Database Development
In response to the rapidly changing environment in modern times, we have developed EmeryDB, thinking that users need to be able to quickly retrieve necessary information.
EmeryDB is able to provide a comfortable and optimal environment for all types of industry by realizing simple operability and diversification of customization.
For robots, not only as a robot brain (OS), but also through EmeryDB, we can provide smoother information strategy support "anytime, anywhere, to anyone".
3. Robot Internationalization & Marketing Tool Development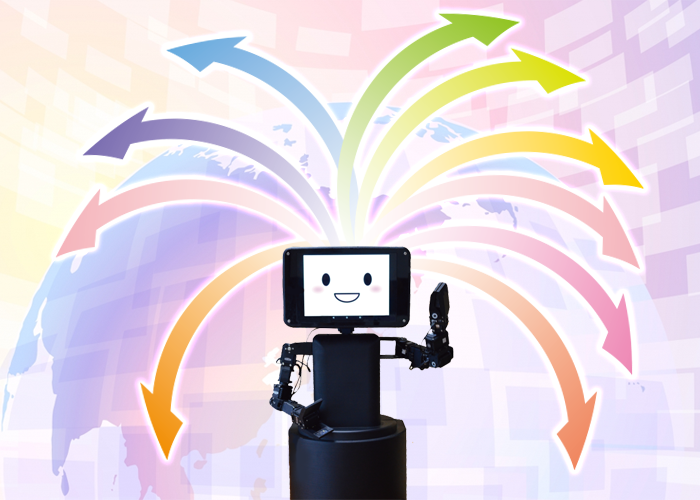 We are developing services for users who want to jump out of Japan and advance into the world, and to spread the product to the world.
Localize the robot interface to create a robot that can work overseas. ?
In addition to localizing systems and applications, we will also do design localization suitable for overseas websites.
4. Robot Content Development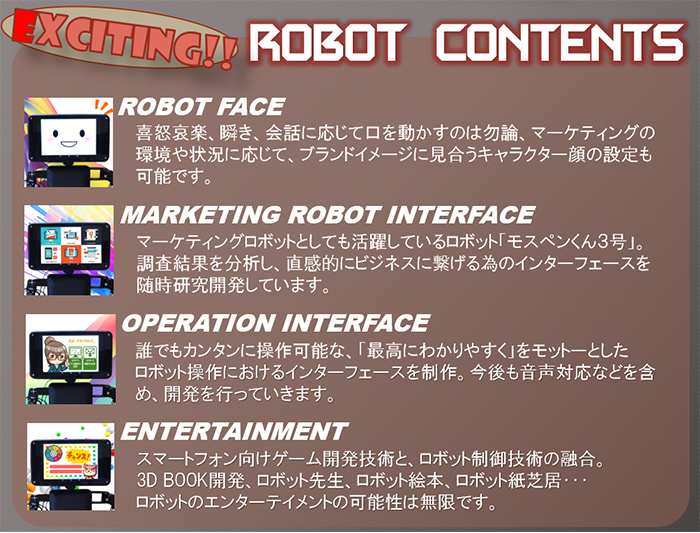 We are developing robot face, marketing function interface, robot operation interface, entertainment function and so on.
Instead of "robot = difficult", we are focusing on "easy to use" interface.
A variety of entertainment elements are used for marketing. Depending on the situation, we can prepare various contents that attract customers.
5. Fusion of IT and Fashion
Development and Sales of Wearable products
Development and sales of sportswear and other related products as a wearable fashion brand incorporating wearable devices.
App Development
Developing apps related to the wearable device.